Earth can be cleared from COVID-19
Covid-19 widely known as corona virus has affected millions of people around the world and is showing no signs of slowing down.
The main reason of exponential growth in covid 19 is its extremely fast and easy transmission. The transmission rate of novel corona virus is very high. If it continues on such a high transmission rate, it can affect ten of millions of people in the world. The affects are detrimental to human lives, the global economy and ecosystem as a whole.
But how earth can be made free from Corona Virus by one action?
"Mask". Mask is the only way to completely bring covid-19 (corona virus) to an end. Period.
Why Mask?
Because Mask reduces the transmission rate. Consider pictures
1.Two person discussion without mask——- Risk of transmission of covid 100%
Pic .1 Safety 0 %
2.One person without mask other with mask –Risk of transmission low (20%) but not safe
Pic.2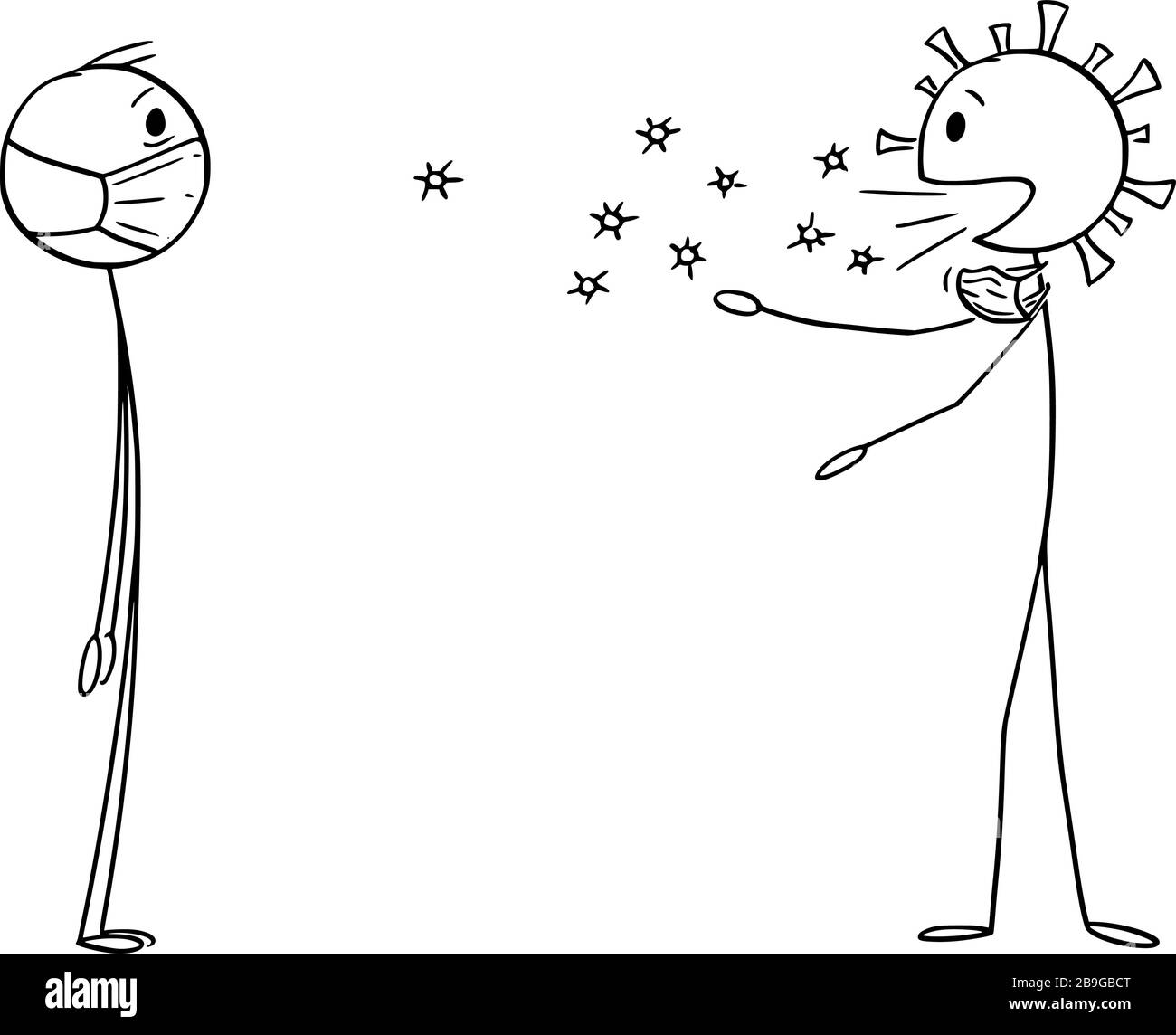 Safety 20 %
3.Both person wearing mask with safe distance—Risk of transmission close to zero–safe
Pic.3 Safety 100%
environment
Corona infection takes 15 days to clear.If mask are used as in 3 above( by all) there will be no new cases produced.Already present cases in millions vanishes either by cure or death.In this way countable cases(few) will remain.These are easy to manage and covid can be completely eliminated. China and NewZeland like countries have eliminated the disease.Few countable cases remain that are quickly isolated and treated.No risk to public.They have opened all businesses school and restaurants. Life has been restored to normal.They are using mask to prevent new emerging cases from abroad. Difference is there need no lock down ,enjoying life.Despite millions of patients in neighboring countries few use masks.Disease is spreading .Every day is worse than previous .Intermittent lock down and fear of covid death has squeezed life.
School in china after covid free